July 24, 2019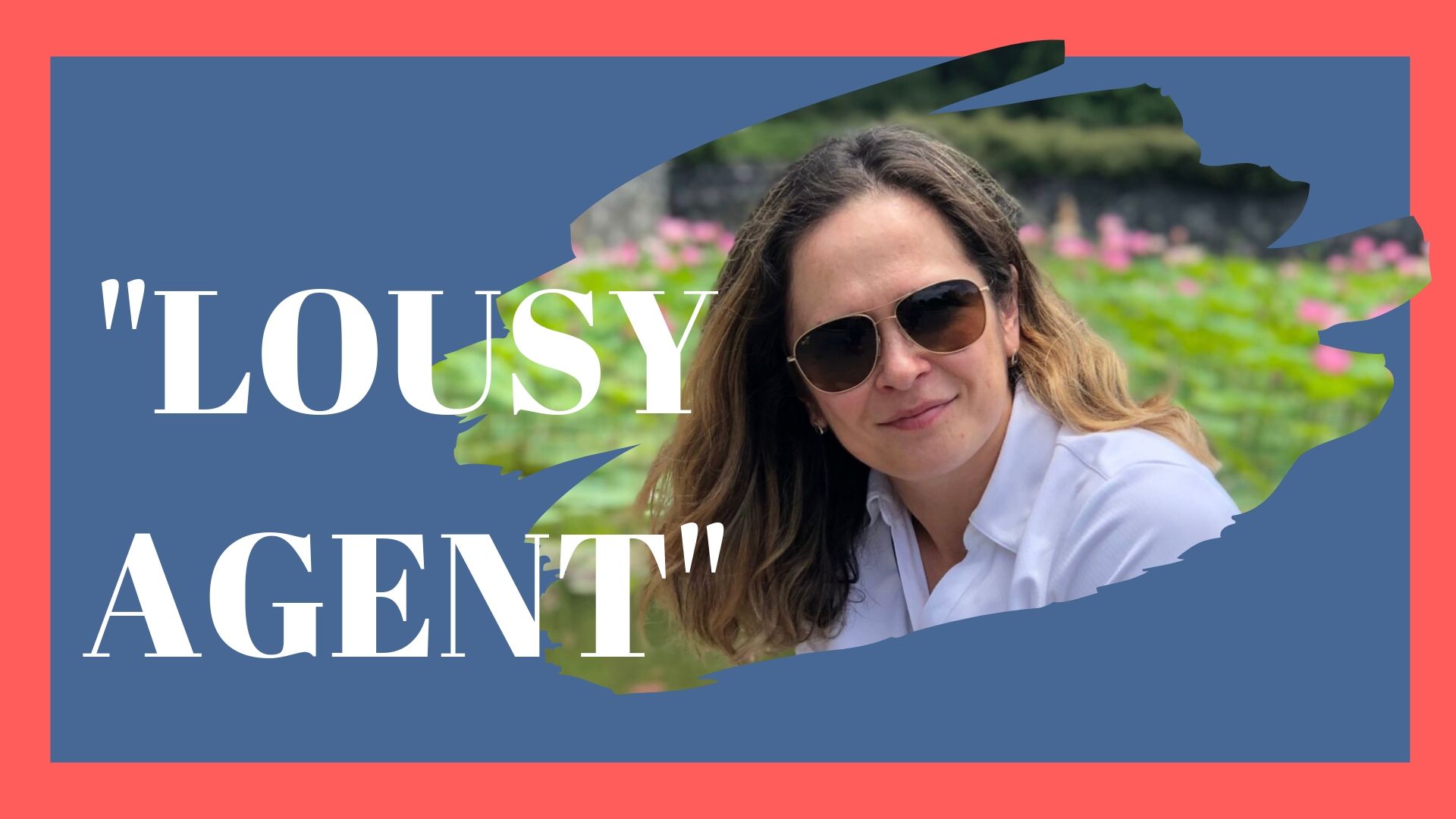 Let me start by reading you an email that I just got.
"You are a lousy real estate agent. What you're saying is your client has until August 12th to back out. But I cannot take another better offer. I don't think so. I learned a valuable lesson here. Do me a favor, stay away. I won't recommend you. Postscript them. Don't assume that everyone is high tech like you. I'll do it the old fashioned way next time. Sit down with a good agent and go through everything carefully".
Watch the interview.
July 18, 2019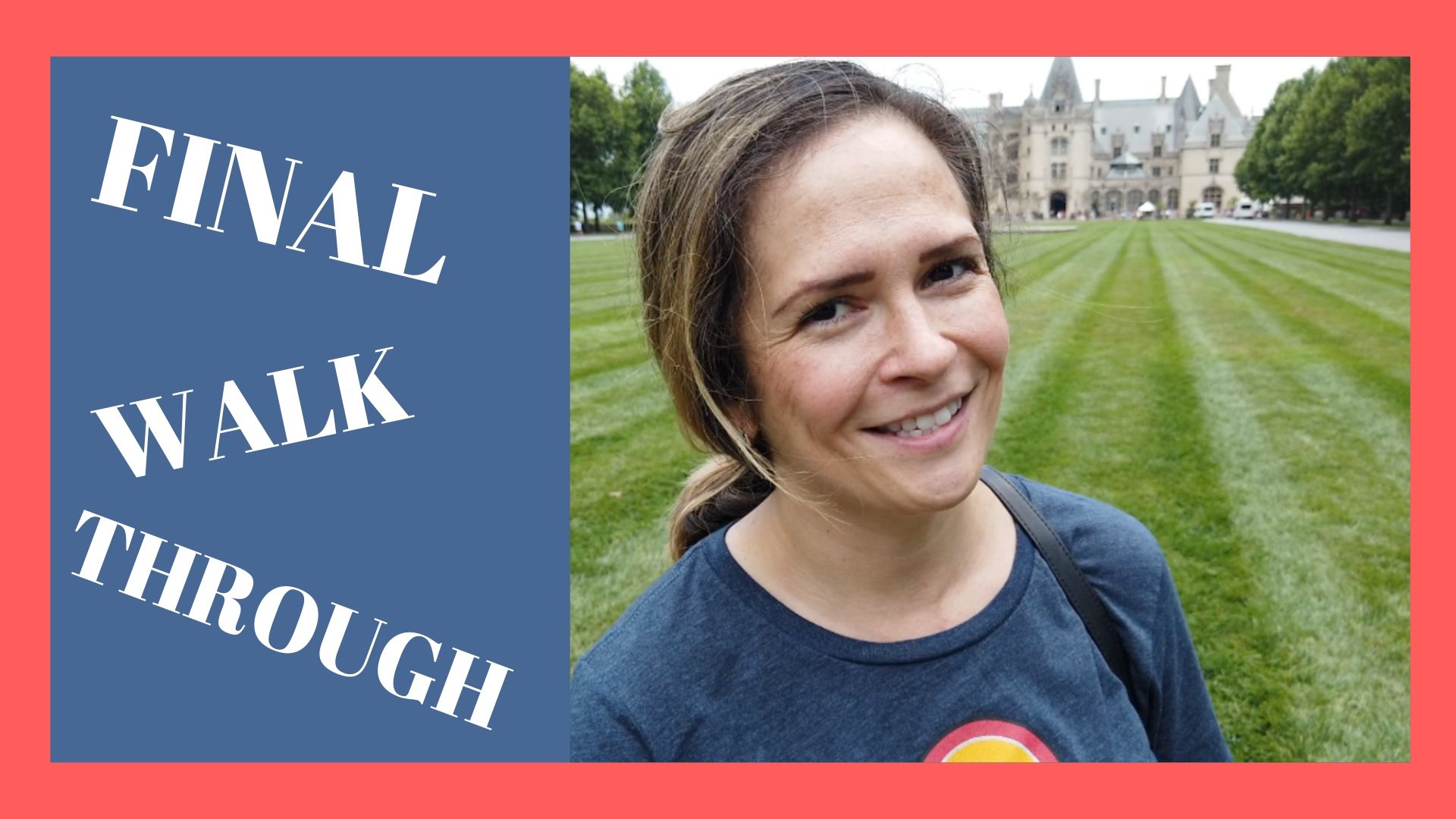 def
Watch the interview.
June 28, 2019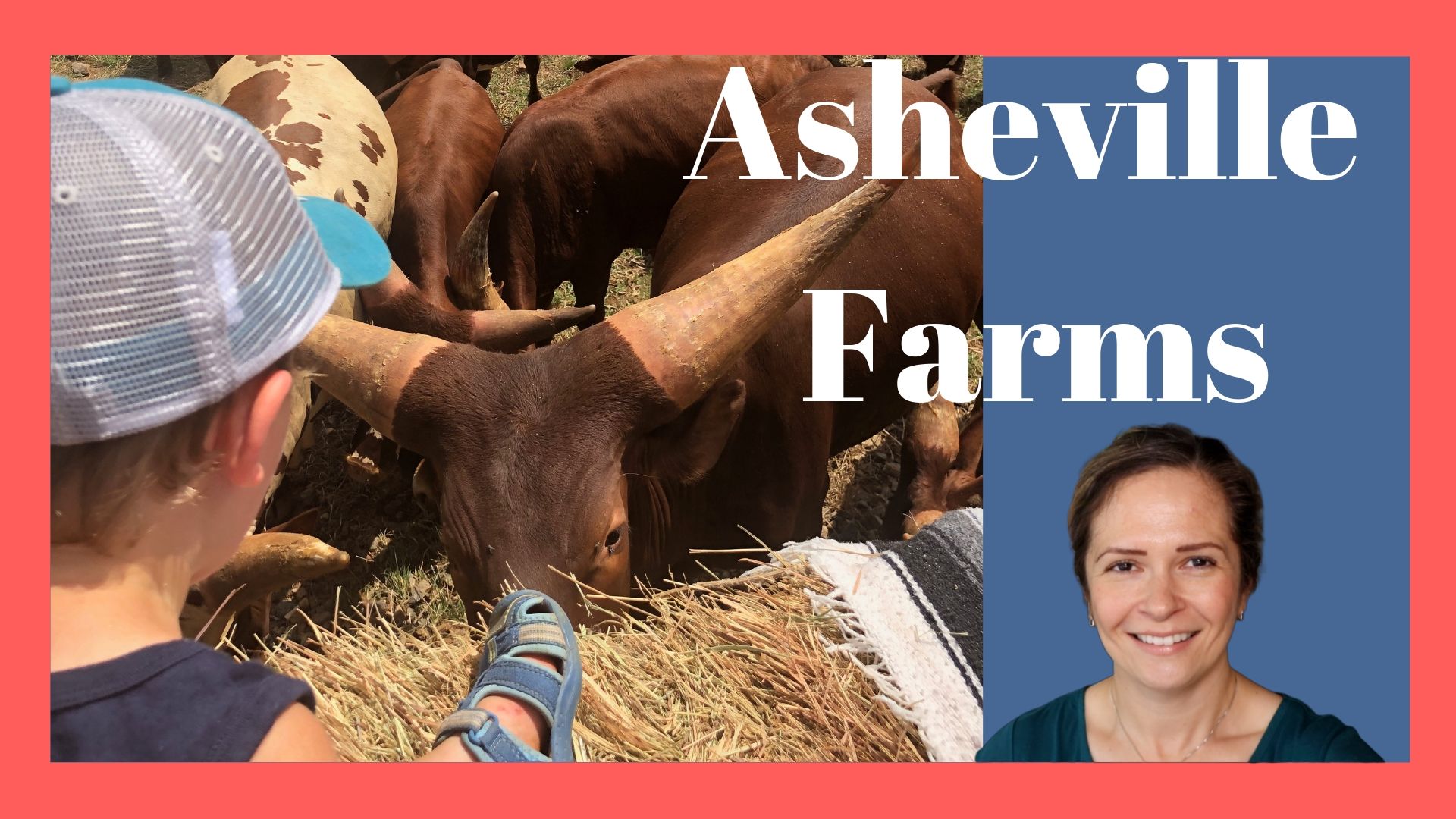 If you live in Asheville, if you've ever been to Asheville, if you've heard anything about Asheville; you probably know that things like sustainability, local produce, local farms, farm-to-table produce, farm-to-table restaurants are huge in Asheville. That is why I wanted to talk about Asheville farms, not just talk about them, but take you on an actual farm tour. I'm so excited!
One of the best ways to learn about Asheville farms is to go to ASAP Connections Annual Farm Tour. ASAP Connections stands for Appalachian Sustainable Agriculture Project. And here's your first test question: How do you pronounce this word? A. Appa-LATCH-uh B. Appa-LAY-shuh. Put your answer in the comments, A or B, and if you have absolutely no idea, check out this video. Now, to learn more about ASAP Connections and what they do, check out their website asapconnections.org.
Now that all housekeeping is done, let's go on an actual tour. Our first stop is Venezia Dream Farm, and it's where they grow alpacas and use their... fibers to make all kinds of stuff. Weather is not cooperating, it's raining. So, all the alpacas... inside. We're not going to be able to see them, but we're going to go inside and ... watch some demonstration. This farm specializes in farm-to-fabric. Pretty cool.
Today is a much better weather for farm touring and we came to Franny's Farm.
She's (Franny) just got a combination of raised bed vegetable gardens, and edible gardens. She has livestock, goats, and Heritage Farm chickens. She does raise Hemp here. She has events here, so, if you'll notice there's a nice beautiful barn. When you go inside its really pretty and spacious. People get married here. She has an air BNB on the second floor. Some camp grounds up the mountain, there's some community buildings and some log cabins and a couple places for tents... several places.
each farm has either a demonstration of some sort, or they sell something you can buy. Produce or whatever they make. And of course, activities for kids, and I am ... I'm afraid, what's going to come out of this activity for kids because its pretty dirty... but happy, so happy kid.
Our next stop is Greenshine Farmers, all the way in Marshall.
Our nursery greenhouse, and we've got tomato plants inter planted with cucumbers. You see the way we are interlacing our tomato plants, we're trying to make them grow vertical. So we got the cucumbers on the other side, which is kind of experimental but we are just going to continually train them up.
We got our hemps... we got our hemp starts. So these are all grown from seeds. These are feminized seeds, so these are all female plants, or at least they should be.
We do all of our hemp plants down the two center rows which will give them about three feet on either side, and about ten feet or so to grow. Then down here we got all of our lettuce seedlings. If you notice, we are doing them in... This is called a paper pot trays. So you can see here, they are kind of all like a little honeycomb structure. They are all just chained together in these little cardboard chains. The great thing about that is it is very quick to seed and its very quick to transplant.
If you're getting stuff from California, it's going to be a week old by the time you get here and it has a two week shelf life. Are stuff you are getting within 48 hours every time. So, salad greens have really been our niche. We do everything. Pre-washed. Pre-mixed. So summer months we are doing a lot of lettuce because that just holds up well to the heat. In the fall... in the spring and the fall we will do stuff like spinach, arugula, kale, Azana, ruby streaks... but in the summer the flea beetles are really bad and we're not spraying anything.
We really found that... to get like maximum shelf life, and to get a really good leaf, you want them to be fully hydrated before you harvest.
If you harvest and they are dry, they're almost going to be like feathery. They're just not going to last.
Oh yeah, yeah. We are at Hoppy and Co., Fresh Broad Co-Op., West Village Market, Roots and Fruits. We're also with a couple of distributors, Mother Earth Food, Mountain Food Products and then we sell to several high end restaurants in downtown. Rhubarb... the Rhubarb is great, I think they are probably one of the top restaurants in Asheville, Chestnut, Posana all really, really great chef's. They really try to support local and they do some incredible stuff.
Watch the interview.
June 12, 2019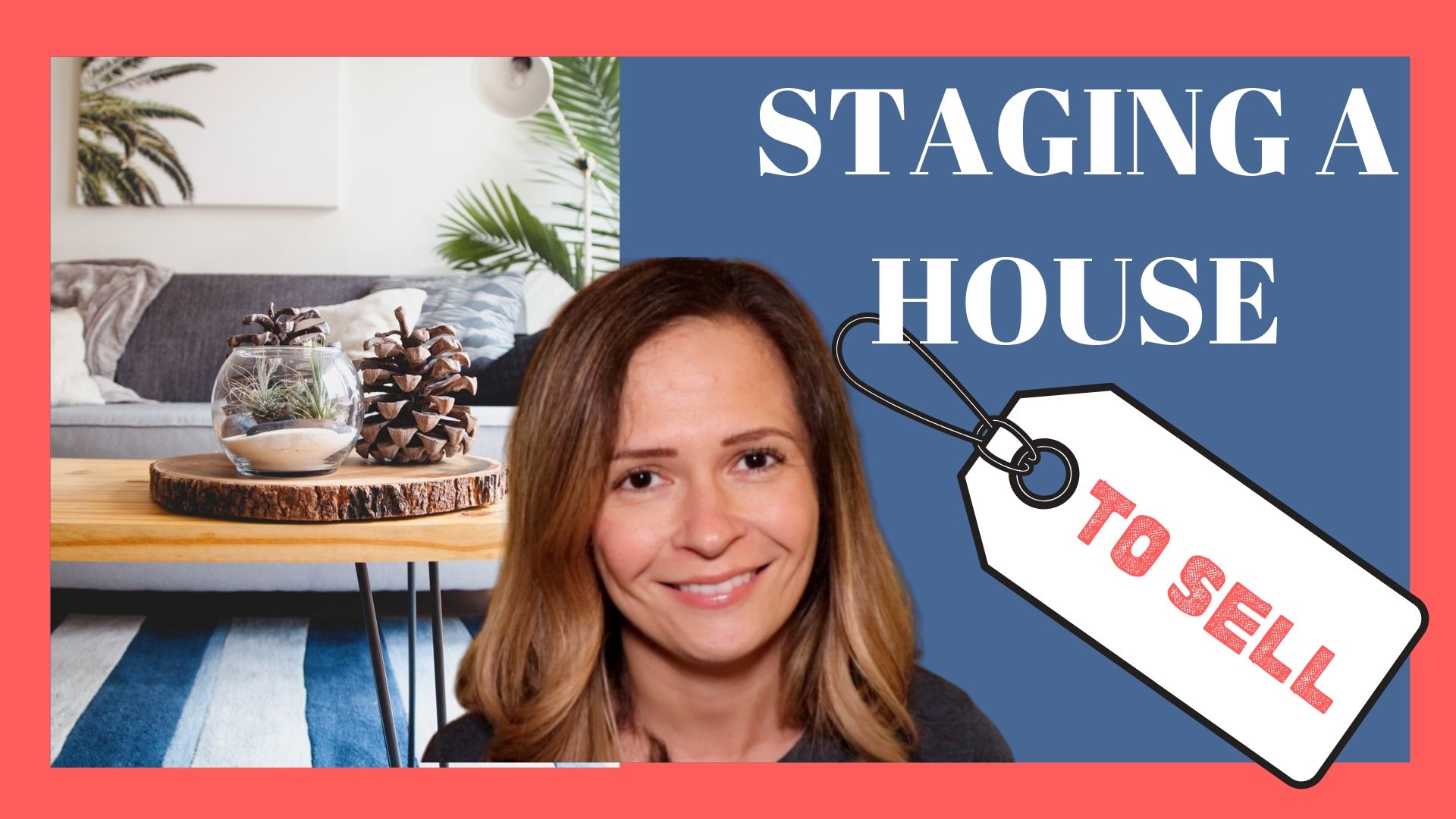 Staging a house to sell.
Staging is basically getting house ready for sale by making it appealing to the highest number of potential buyers.
Why you as a seller should consider staging your house? Well first of all, staging helps sell the house quicker and for more money.
Watch the interview.
June 6, 2019
Living in Asheville, summertime edition.
Asheville is the biggest small town that is surrounded by mountains. Our mountains might not be the tallest, but they sure are very beautiful, and they keep us cool in summertime. Average temperature in summertime during the day is about 84 degrees, and at night is comfortable, 65 degrees. A huge variety of trees and plants make Asheville very green.
Most jobs in Asheville come from medical field, hospitality, and advanced manufacturing. Asheville is popular with today's tourists, retirees, and young families, and that comes at a price. Cost of living in Asheville is a little bit higher than places like Charlotte and Raleigh.
Asheville is also a home to one of the 17 institutions in the University of North Carolina system. University of North Carolina in Asheville is one of the nation's top public liberal arts universities. It offers more than 30 major leading to the Bachelor of Arts, Bachelor of Science, and Bachelor of Fine Arts degree, as well as awards a Master of Liberal Arts and Sciences.
Elena Kovrigin:As one of the residents said on niche.com about Asheville, "Asheville is a haven for hipsters and snobs alike, and everyone in between," and that's especially evident in downtown Asheville, a very vibrant part of our town. It's very popular with locals and tourists alike. You can see all kinds of people in downtown Asheville, from tourists to bridal parties, hopping from a bar to brewery, to local artists, musicians, magicians on pretty much every corner, especially on the weekend, to locals who just want to go to their favorite local restaurant.
Speaking of local restaurants, there's basically no reason for anybody in Ashville to go to a chain restaurant, coffee shop, or bar. We have so many amazing local restaurants that serve great food, farm to table food, and that's what Asheville is proud of. In summertime there's always something going on in and around downtown Asheville.
Whether it's yoga in the park, meeting in the middle of park square, or beer city festival, garlic festival, art festival, you're guaranteed not to get bored. But this comes with a slight problem. Parking in downtown Asheville can be challenging at times, especially around those festivals or on the weekends, so plan accordingly and check out the video that I made earlier about parking in Asheville.
There's a lot of like-minded people in Asheville who care about things like environment, sustainability, equality, tolerance. You can also see it in local businesses that support the same causes. Sustainability is huge in Asheville, and that's one of the reasons why tailgate markets that are happening all over town all summer long are so popular with locals. You really don't need to go to the grocery store to buy your produce. You can just go to one of the local tailgate markets or farmers market that are happening pretty much in every part of Asheville.
When it comes to outdoor activities, you will never run out of things to do, from being able to just hop on the Blue Ridge Parkway right here from Asheville and go either for a car ride, bike ride, hiking, go find a swimming hole or waterfall. Or going tubing along French Broad River right here in Asheville. You don't need to go too far to hit a reset button. Just go to arboretum, nature center, or botanical gardens and you will be immediately surrounded by nature.
Asheville is very kid and dog friendly, with activities and businesses opening their doors for the whole family and their dog.
From a very vibrant and cool downtown, Asheville spreads out in all directions, but the south side seems to be more congested. At least that's what it feels like on I-26. So here comes a tip from a local. If you can, avoid I-26, or be prepared to sit in traffic. If you've never been to Asheville and plan to move to Asheville, I hope you found this information useful. If you disagree with anything I said or would like to add something, feel free to comment below. I will see you next time.
eek
Watch the interview.
May 29, 2019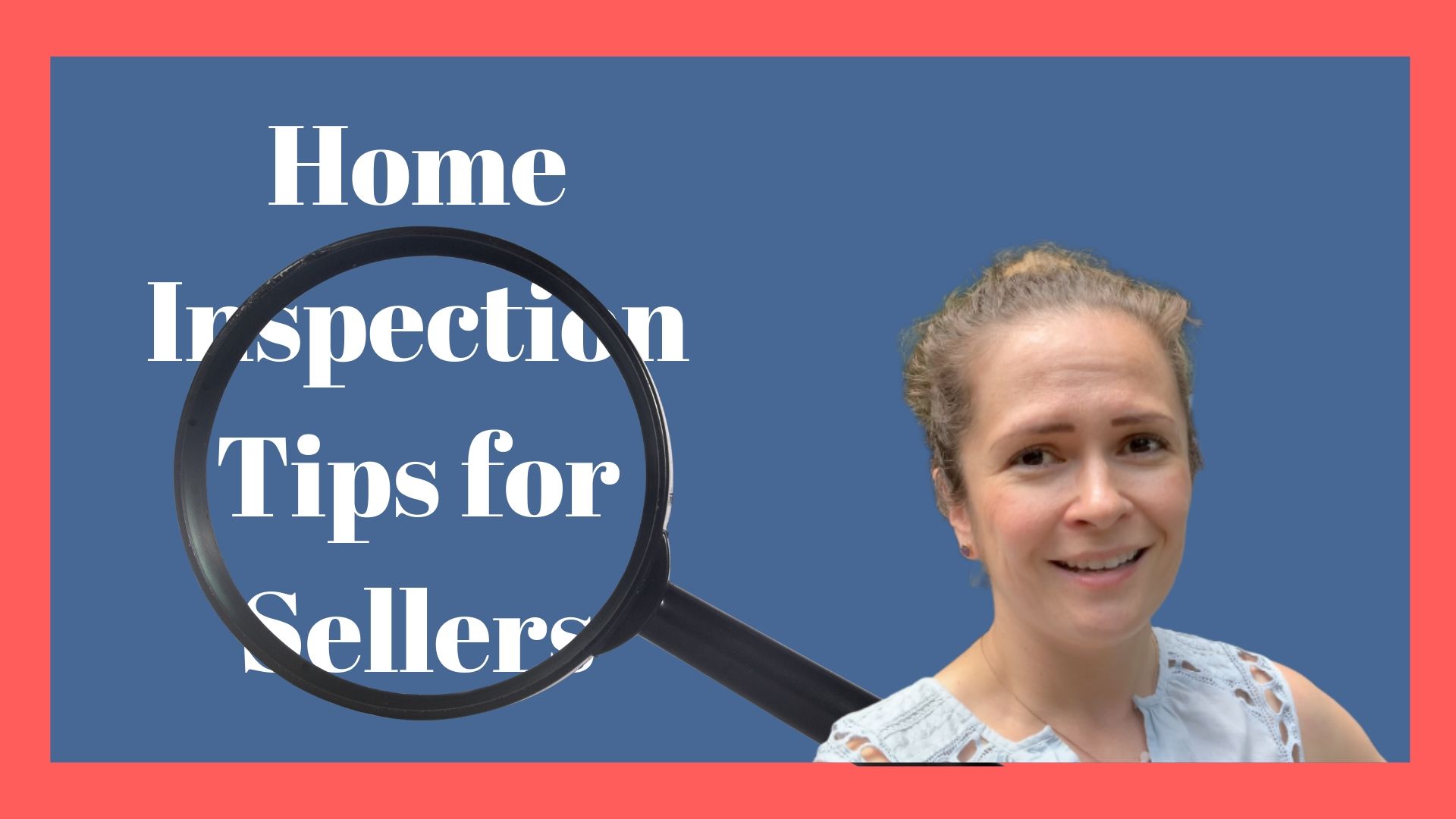 Home inspection tips for sellers is a topic for my new video.
Watch the interview.
May 15, 2019
You've bought a new house, and one of the first things you want to do is ... PARTY!!
Just kidding. But seriously, one of the first things you want to do is make sure that your party has a place to potty.
That is why I created this video about utilities in Asheville and surrounding areas.
Hi. My name is Elena Kovrigin. I am a local realtor in Asheville, North Carolina. Please take a look around and click subscribe button so that you can follow and get notifications every time I post a new video.
So let's talk from the most important one ...
Anybody even use a home phone anymore? I think everyone can imagine their lives without home phone but not without electricity. Pretty much, the only player in Asheville as far as your electricity goes is Duke Energy. I'm going to drop a link below in the description where you can learn more about this company and set up your service with them.
Your water, sewer, trash, and recycling will be set up with the City of Asheville Water Department. This is just one place where you need to go and set up all of those four services. Now, if you're outside of city of Asheville, Waste Pro USA is a company that will handle your trash and your recycling. The link will be also in the description.
Now, if your house requires gas for its heating, cooking, and fireplacing ... Is that even a word?
I don't think so.
Then you're going to need to set up a service with a gas company. If you're using natural gas, there's PSNC Energy company that will handle natural gas for you, and you can set up a service with them, the link in the description. If you are on propane, there are several different companies that can handle that for you, and guess what? The link will be in the description.
Elena Kovrigin:I would recommend you ask your realtor, find out who the current owners use as far as their propane provider. I would go and talk to the neighbors and see if they're happy with their provider. If your house needs oil for its heating needs, then there are a couple of companies that can handle that for you, and I will drop the link in the description.
Now, these were the most vital for survival. Although, a lot would argue that the next one is as important as the first few, and that's internet. Depending on where you at, there are a few different providers for internet. Typically, in the city of Asheville, you can use successfully AT&T or Charter internet, and if you start going outside, you might want to explore other providers because, guess what? AT&T and Charter do not go too far. So the link will be in the description.
Does anybody still use TV? I mean, I'm talking about a traditional TV service provider. If you do, there are pretty much two big providers, Dish and DirecTV. And guess what? The link will be in the description. That's pretty much it. I covered all the utilities that you need to hook up when you buy a house in Asheville or surrounding areas.
And I know I said that I'm going to drop all these links in the description, but instead of putting 20 different links, I grouped them into one pretty link that you click on and access all of those links for all of the providers.
I hope you found this information useful. And if you are really moving to Asheville and you're not familiar with Asheville, check out couple of my playlists about Asheville. Location, location, location is ... How many times did I say that? Okay. That one is one of the playlists that you might want to check out, and another one is buying a house. That really will pertain to buying a house in North Carolina. You can click on that playlist right now. I will see you next time.
Watch the interview.
May 12, 2019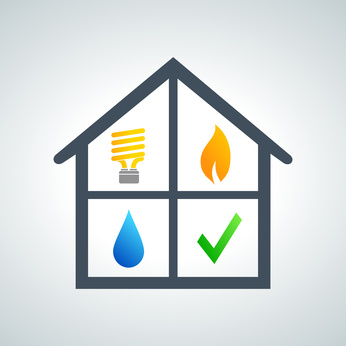 Utilities in Asheville.pages
Watch the interview.
May 8, 2019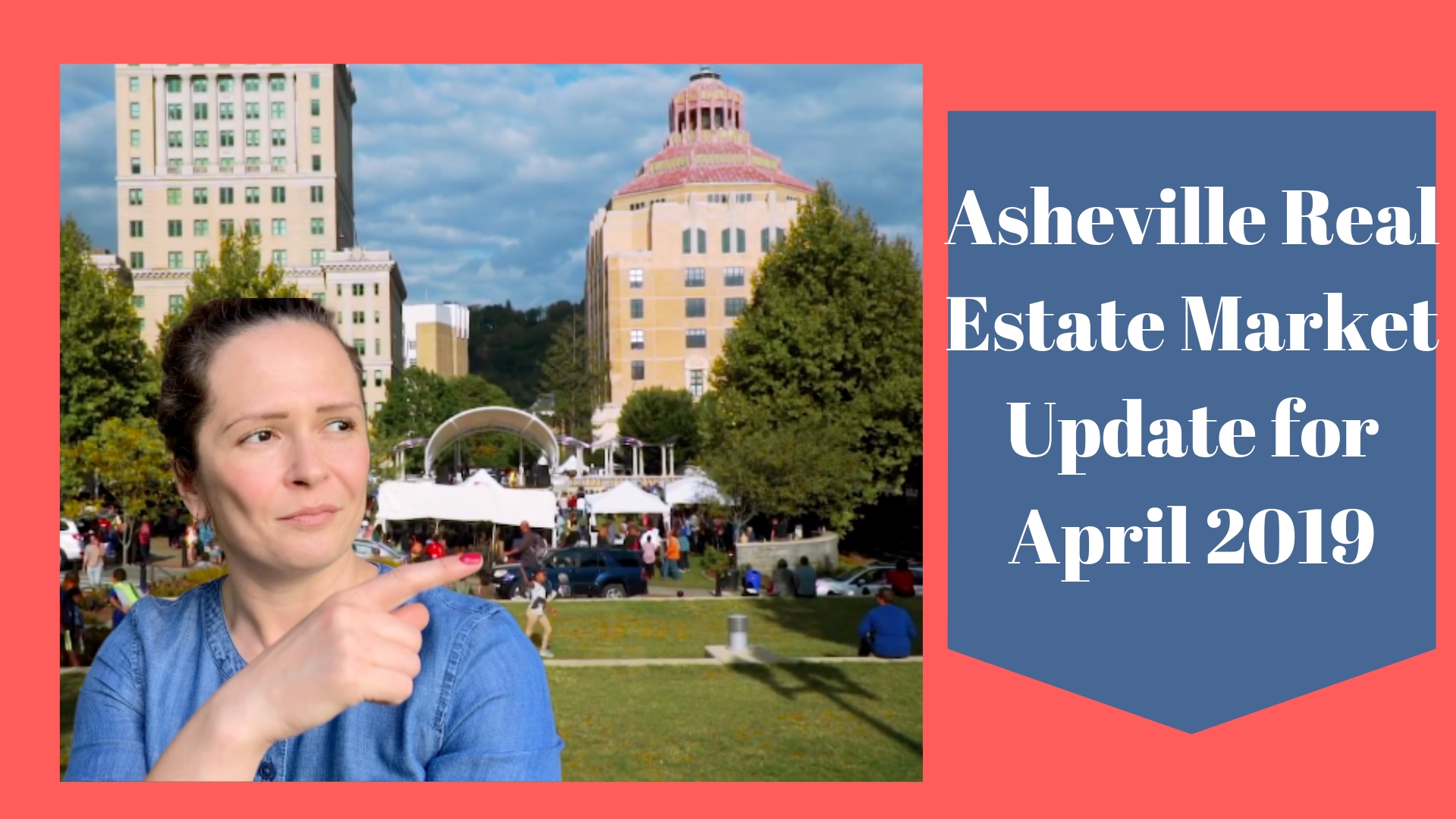 Is it a good time to buy or sell a house right now? I don't know!
Today I'm recording from the backyard of my own house that we bought 12 years ago this month. It's exactly when we quickly learned that just because we got pre-approved, does not mean we are ready to become home owners. Because about a year from the purchase of this house, my husband hurt his knee and he had to have a surgery and guess what? We did not have insurance. We did not have any savings. As a result of this surgery he couldn't work for a few weeks and that, plus being hit by a huge hospital bill nearly killed us and we almost lost our home. That is why I said that I don't know if it's a good time to buy or sell a house right now.
Elena Kovrigin:Just because you've got paperwork does not mean you should become a homeowner or that you are ready to become a homeowner.
Watch the interview.